We had so much fun last year that we decided to record Becoming Something LIVE, again! Join us for an interactive experience where you get to pick the topics and ask the questions you want answered. We will record episodes, but we've got more than that in store for you. (Did someone say an afterparty with a fair??) Don't miss this time to hang out together and the opportunity to get to know other BeSo listeners! We believe this weekend will help you become all that God has created you to be.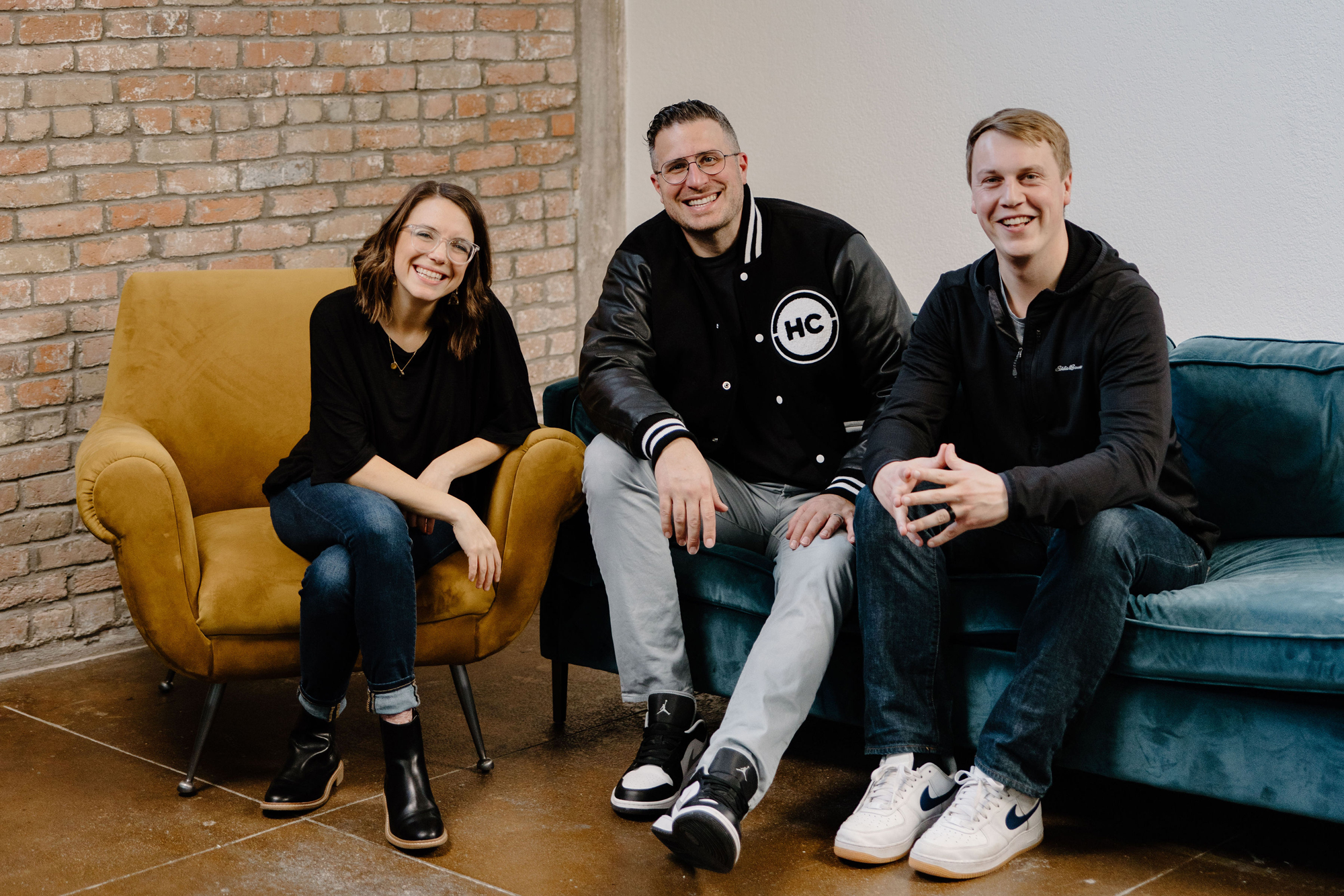 Your 20-30's are the time in your life to figure out who you really are. But, oftentimes, people try to "find themselves" by looking in all the wrong places: sex, relationships, pornography, jobs, climbing the perpetual ladder of success, etc. That's why we're gathering. We want to remind young adults that who God has created them to be is the only person they need to worry about becoming. We know that once young adults realize their identity is in God, they will be a force to be reckoned with as they are released for God's purposes, in Waco and beyond.
4pm /// Pre-Party on the Patio
5pm /// Check-in
6 – 8pm /// Session 1
8 – 10pm /// After Party
8am /// Breakfast and "It's Just Coffee" Speed Dating Event
9 – 10am /// Session 2
10:15am /// Break
10:45am /// Session 3
What is the date for Becoming Something LIVE?
The event will take place Friday, April 21 from 5-10p and then pick back up Saturday morning, April 22 from 8a-12p.
Where will Becoming Something LIVE take place?
Yes! We'll have plenty of parking at our church.
Just bring yourself! We'll provide the rest!
We will have plenty of snacks, desserts, and drinks available for you throughout Friday night. However, you will either want to eat dinner before you arrive, or check out a food truck during the Pre-Party on the Patio or the Afterparty. On Saturday, breakfast will be provided. Then you'll be free to explore one of Waco's best restaurants for lunch on your own after the event ends.
The ticket is $75. That ticket will get you a limited edition Becoming Something t-shirt, breakfast on Saturday, snacks throughout the event, and will cover lots of FUN in between.
If you don't have a friend to stay with, Waco is home to some of the best Airbnbs out there. Make sure to check those out and split them with your friends.
If you're more of a hotel person, there are many great options in Waco. Downtown Waco has some fun boutique hotels. The hotels around Central Texas Marketplace are always a great find for your budget.
Will I get to meet Nate, Kathy, or JP?
Of course! They'll be around hanging out all weekend and can't wait to meet you!
What all is there to do in Waco?
Waco, Texas has quickly become a top tourist destination for good reason. Waco is home to the Magnolia Silos- a one-stop shop for good food, shopping, and great coffee. Cameron Park is also worth a visit. Located along the Brazos River, it houses spectacular views and fun hiking trails. We also have lots of great food and coffee options. Your BeSo hosts will give you their best recommendations. We promise you're gonna love Waco!
What is the "It's Just Coffee" Speed Dating event?
Glad you asked! "It's Just Coffee" is our attempt to help take the pressure off of a first date and give our BeSo listeners a fun speed dating experience. On Saturday morning, at 8a while everyone else is eating breakfast, you'll have the opportunity to mingle with other singles while drinking some yummy Waco coffee. Due to space constraints, only the first 40 girls and guys to sign up for this will get a spot, so sign up quickly. We will send an email with sign ups to all participants at a later date. If someone has to drop out of this event, we will move through a wait list.  
You've convinced me that I want to come! Where do I sign up?
Episodes recorded at Becoming Something Live will release in the coming weeks.
Join us in April 2021 in Waco, TX